Her father was reportedly crushed (as any father would be!) and was already hitting her up relentlessly via phone, text and FaceTime.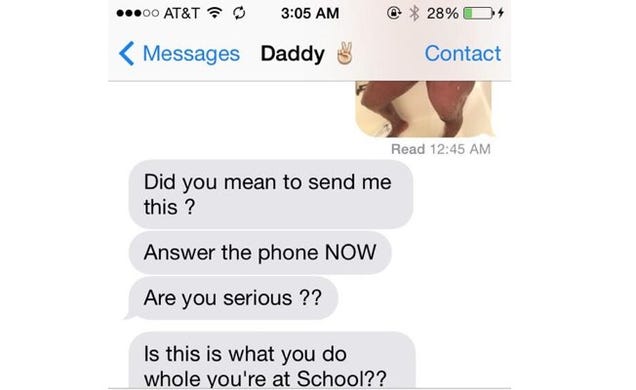 Doh! According to Instagram…her father really did come over too!
We don't know if they have reconciled yet or if Nyjah ever bothered to open the door for her daddy or not…but we sure hope she did! We also hope that they have gotten past it! Actually, we hope this is some ol' "Catfish" type hoax! Because we simply can't wrap our minds around being in either the father's or the daughter's positions!
[Editor's Note: As Gawker quite correctly pointed out, it's not that tough to stage iPhone screenshots, so this could be a hoax. But if it's not, poor Nyjah is living a 21st-century waking nightmare.]
Also On Black America Web:
This Week's Celebrity Instagrams (3/5-3/11)
https://ioneblackamericaweb.files.wordpress.com/2016/03/aliciakeysig.jpg?w=180&h=180&crop=1
https://ioneblackamericaweb.files.wordpress.com/2016/03/2chainzig.jpg?w=180&h=180&crop=1
https://ioneblackamericaweb.files.wordpress.com/2016/03/tiamowryig1.jpg?w=180&h=180&crop=1
https://ioneblackamericaweb.files.wordpress.com/2016/03/lancegrossig.jpg?w=180&h=180&crop=1
https://ioneblackamericaweb.files.wordpress.com/2016/03/evaig.jpg?w=180&h=180&crop=1