Right in the heat of the summer, former President Barack Obama shares some of his favorite songs that him keep him cool…literally. The playlist features major hip-hop artists like 2Pac, 21 Savage, Nicki Minaj, and Babyface Ray! He also lists some OG artists like Janet Jackson and Otis Redding's "Sittin on the Dock of the Bay". In a Tweet the 44th President said,  "Like I do every year, here are some songs I've been listening to this summer — a mix of old and new. Look forward to hearing what I've missed." 
Check out the full playlist below!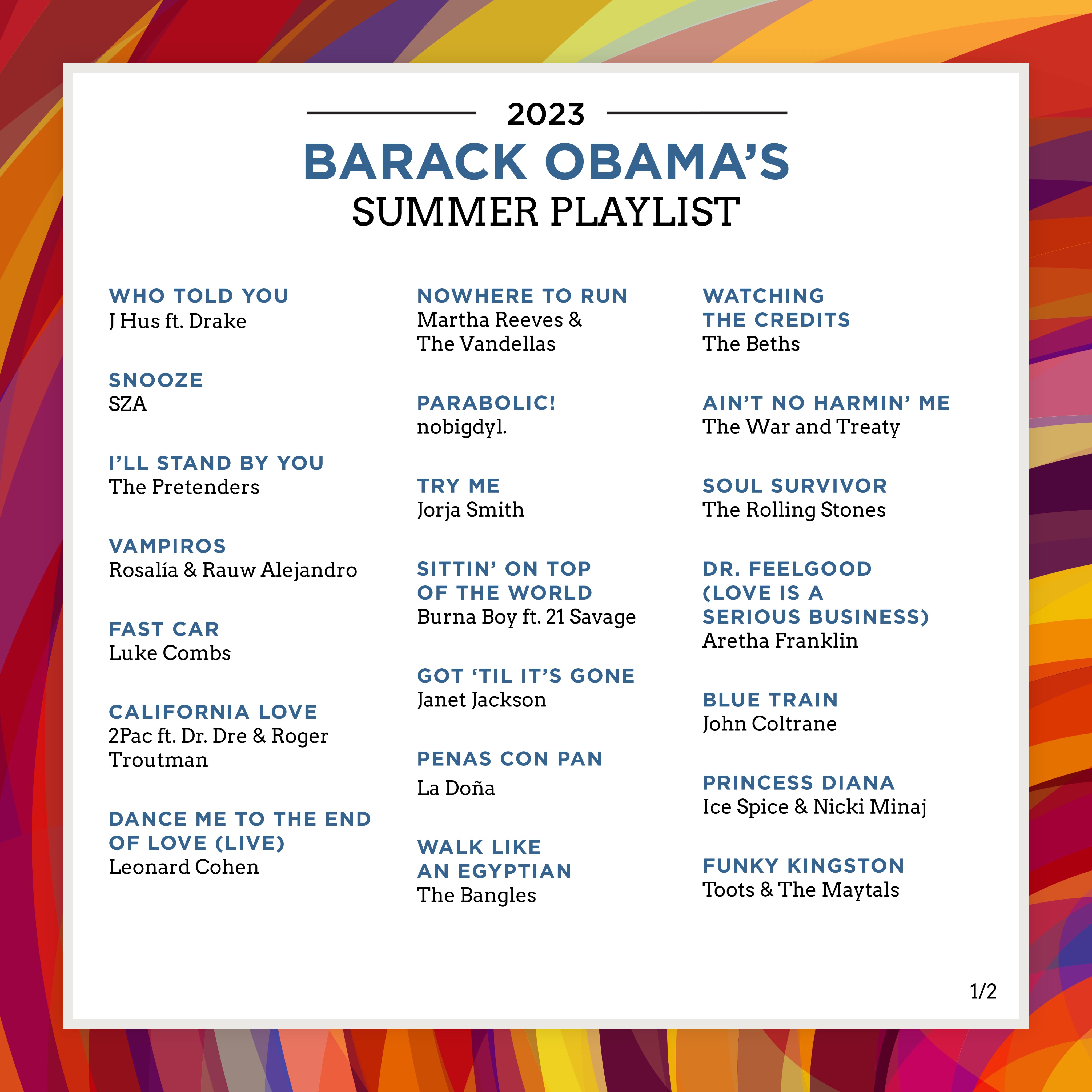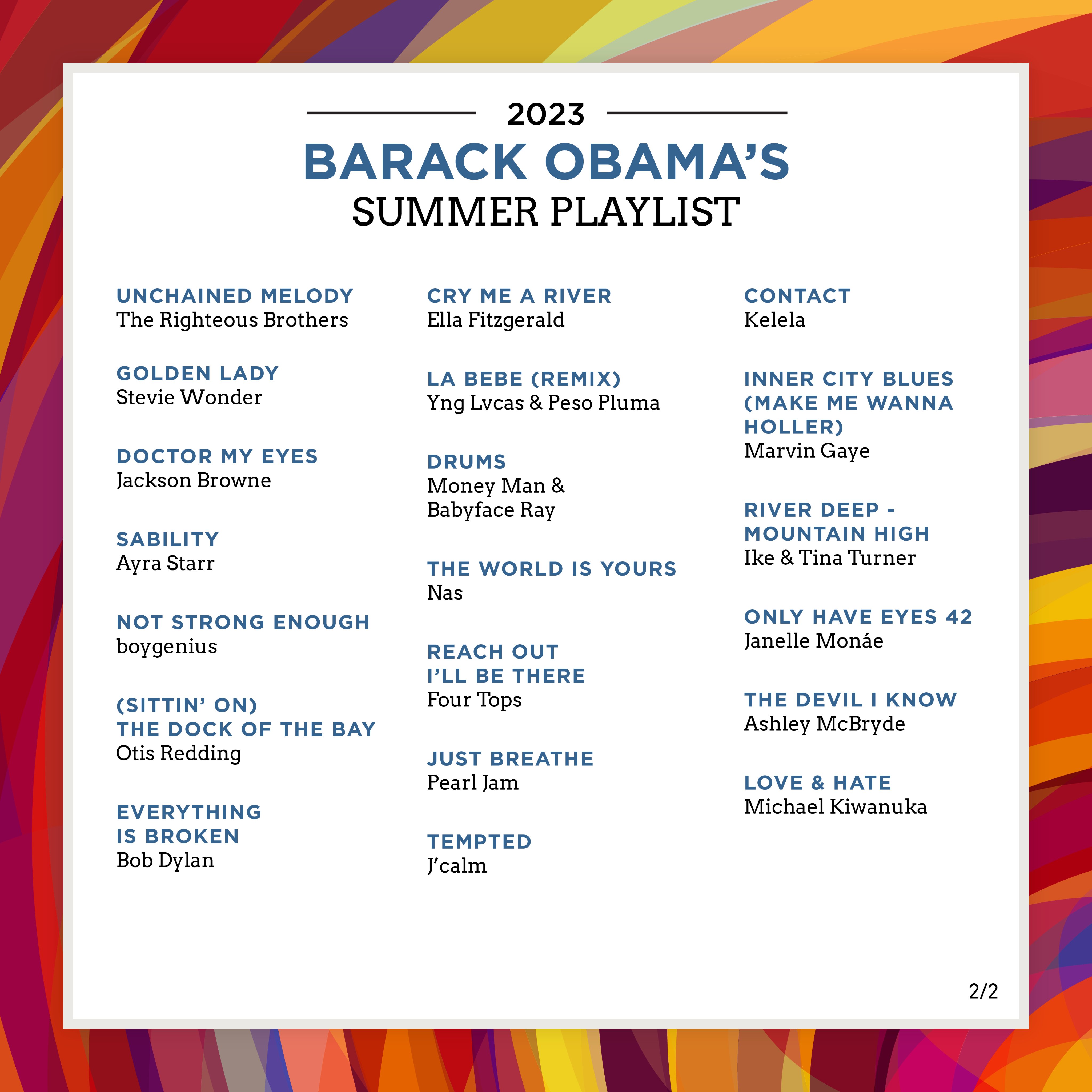 One thing is for sure, and two things are for certain-Barack Obama loves a good list! Following his music playlist, he added a  2023 Summer Reading List for book enthusiasts. In the Fall, Obama alongside his wife and former First Lady Michelle, curate a mix when its time to bring out the hot chocolate titled "Holidays with the Obamas" . He also put together a track list of songs that helped him get through his workouts while he was in office. Add those songs to your library courtesy of Wired Magazine!
What songs should the former President add to his playlist next? Drop a comment below and let us know! 
The Kickback W/ Jazzi Black Weekdays 9A-3P , Saturdays 1P-4P | Follow Me on IG @jazziblack , Follow me on Twitter @yojazziblack
The post Obama's Summer Playlist: Drake, Money Man, Ice Spice, and More appeared first on 97.9 The Beat.
Obama's Summer Playlist: Drake, Money Man, Ice Spice, and More  was originally published on thebeatdfw.com