We are nearing the end of 2019 and it's the time where everyone recaps the best moments of the year. Memes have definitely taken over social media through the decade and 2019 had it's share of some pretty funny memes.
Check out the best memes of 2019!
Best Memes of 2019  was originally published on hot963.com
1. "Sorry To This Man"
While being interviewed by Vanity Fair, KeKe Palmer was hooked to a lie detector and asked a series of questions related to her. She was shown a photo of former vice president Dick Cheney and asked if her character, True Jackson, was a better VP. Palmer then admits that she has no idea who is.
2. The Nancy Pelosi Clap
Speaker of the house, Nancy Pelosi clapped for Donald Trump at the State of the Union Address and instantly became a viral sensation.
3. "Hey, Look At Us"
Paul Rudd appeared on the series, Hot Ones while promoting his Netflix series 'Living With Yourself.' In the interview, Rudd says "Hey, look at us!" while eating some very spicy food.
4. "Ight, Imma Head Out"
Spongebob is always good for a meme. People have used this meme to express wanting to get out of an awkward or uncomfortable situation.
5. "I Ain't Gone Be Here"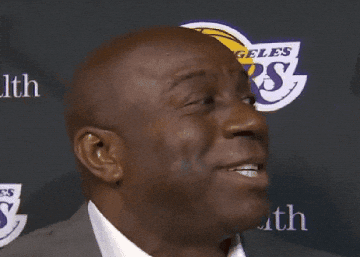 Magic Johnson announced this year that he would be retiring as president of basketball operations of the Lakers. During his speech, he described conversations with people, who would frequently talk to him about the future of the team. He responded, "I ain't gonna be here."
6. Riiiiise & Shine
Twitter had a good laugh when Kylie Jenner shared how she wakes up her daughter Stormi.
More From BlackAmericaWeb